About It.
We created this document to attempt to walk you through what you may need to do to care for yourself or someone else who has COVID-19 in your home. Please make sure you are seeking guidance from a licensed medical professional and not taking medical advice off of the internet.

You can help us make this resource better; you can leave comments and suggest revisions here.
Use It.
Last Update: 28 Sep 2020
Download the latest version of the document in your language below (please note the PDF download may take a moment to process before your download commences). Access the associated Google Doc to make comments or download the guide in other file formats.
Home Care Guide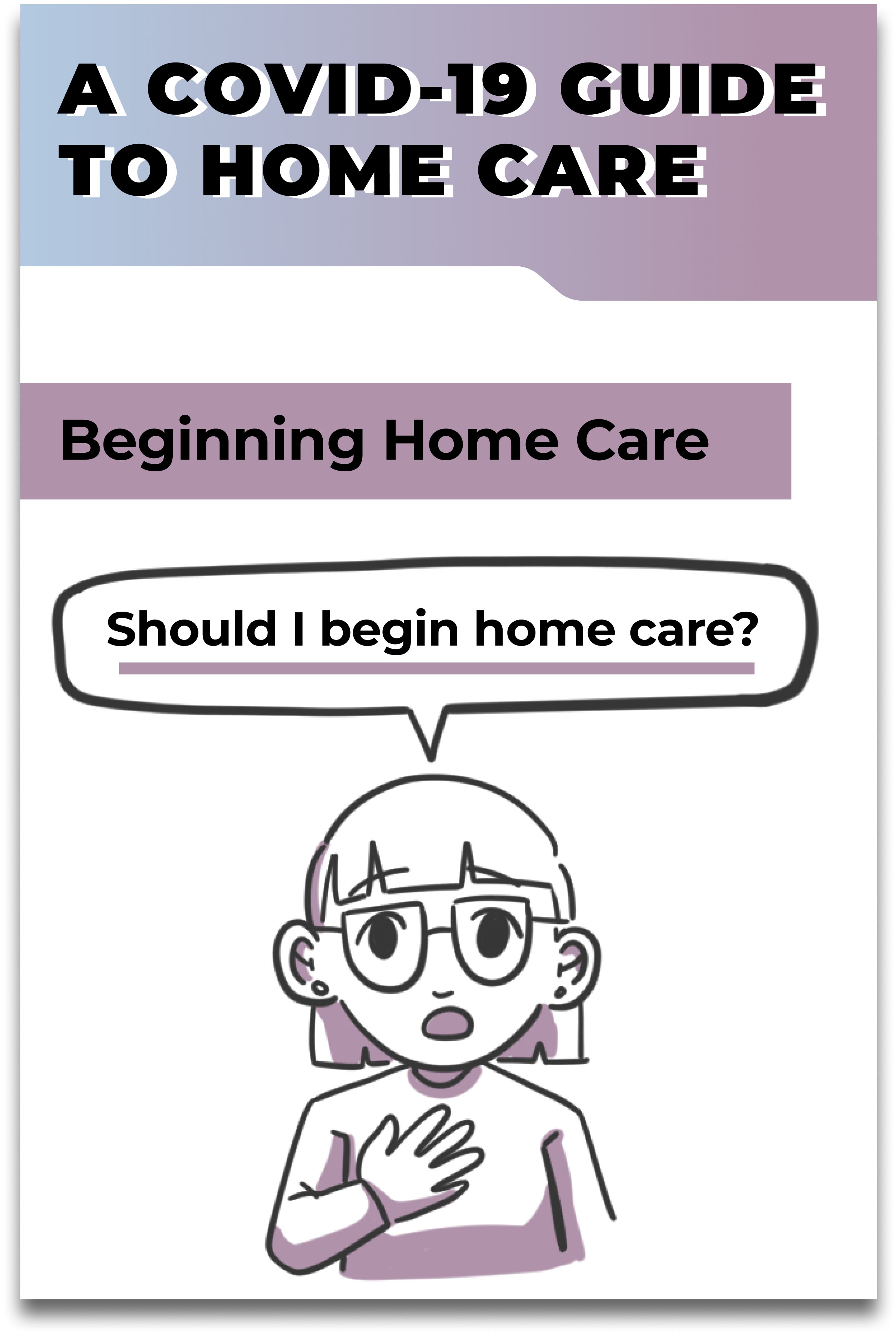 Share It.
This work is licensed under the Creative Commons Attribution-NonCommercial 4.0 International License. This means you can share it, use it, and adapt it for absolutely free. Make this resource best to fit your local needs.
To view a copy of this license, visit creativecommons.org/licenses/by-nc/4.0/
Translate It.
COVID-19 is affecting people all over the world; this information could help a lot of sick people recover without spreading it to others. Please feel free to translate this document into any language and share it with others. You can share your translation, offer to make a translation, or request a translation at coronavirus@goinvo.com.
Current Translation Requests
Become a translator
Contact us first at coronavirus@goinvo.com to let us know for what language you want to translate or update. We'll let you know if we have someone working on it already or if that person can be you!
Make your Translation
You can either...
A) Work in Google Docs directly
1. Go to the English version of the guide in Google Docs
2. File > Make a Copy
3. Edit the text directly
4. Let us know you are done and send the Google Doc link to coronavirus@goinvo.com

OR

B) Work on a local file and upload after
1. Go to the English version of the guide in Google Docs
2. File > Download > Microsoft Word (.docx)
3. Edit the text in Microsoft Word
4. Go to Google Docs, then File > Open > Select your finished translated file
5. Review and fix any formatting issues the document has from being transferred to Google Docs
6. Let us know you are done and send the Google Doc link to coronavirus@goinvo.com
Update your Translation
We realize our translators are volunteers, so there is no obligation to continue to be responsible for continuing to update the translation. However, should you want to help update a translation, please check this Google Spreadsheet. Here you can easily track any of the changes made to the English guide, which will generally serve as the main source of content for the other translations. We recommend checking this spreadsheet once a week or biweekly. After making an update, please update the date at the beginning of the document to let readers know the extent to which the translation is updated.
Contributors
John Wilbanks
Colleen Tang Poy
Harper Reed
Craig McGinley
Juhan Sonin